Start the New Year out right by joining the neighborhood in some of our favorite events!
---
---
Eat chili and make friends, or make chili

a

nd make even more friends!
IT'S TIME FOR THE PARKFAIRFAX ANNUAL CHILI COOK-OFF!

Saturday, February 8th 1pm-3pm
Parkfairfax Party Room - 3360 Gunston Road
To attend the tasting, $5 tickets at the door (cash or Venmo). You'll get six tastings, plus a bowl of your favorite chili, depending on remaining quantity. Bottled water, sweet tea, and beer, too! Feel free to BYOB
ENTER TO WIN: We're asking for 12 chili connoisseurs to prepare a batch of their best chili for a resident tasting and judging. Expect awards for: Best Traditional, Best Vegetarian*, and Best Overall.
To enter, email pkfxactivities@gmail.com by 1/31/2020.
---
SHOW OFF or GET INSPIRED or BOTH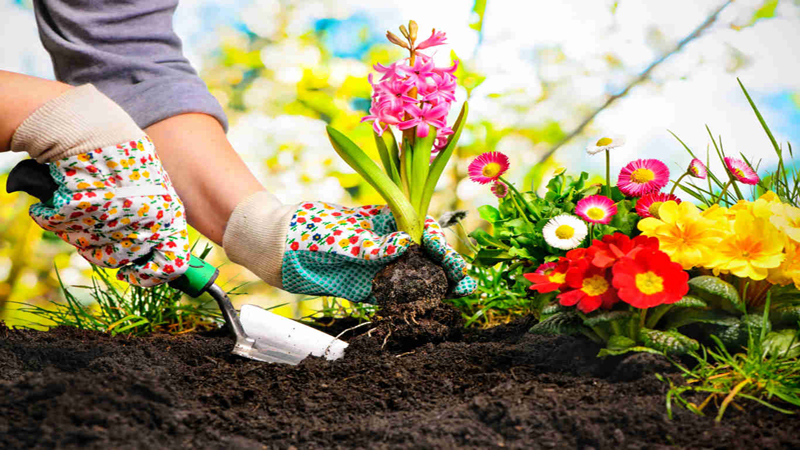 2020 Parkfairfax Home and Garden Tour Saturday, May 2, 2020
Do you have a recently renovated home, patio or garden space you would like to share with your neighbors? ParkFairfax is looking for 6 to 10 residents who would be willing to showcase their home spaces for our 2020 Parkfairfax Home and Garden Tour.
If you have a space you would like to share with your neighbors, please complete the following and email to 2020PFFXTOUR@gmail.com no later than February 29th:
Name
Address
E-mail
Phone
Brief Description of your space
Please send 1 to 2 photos of your space
The Activities Committee will select 6 to 10 spaces from submissions. Notification of participation by March 15, 2020.
---
CONSIDERING SELLING YOUR HOME?
Below are some of the requirements for selling your ParkFairfax home, along with some reminders if you're planning to rent your home to a tenant.
These are just some examples of tasks and responsibilities that I can help you with to make your move easier. Please feel free to call me any time if you have questions about real estate related business - I'm here for you!
With the recent increase in home sales in Parkfairfax, we would like to remind everyone of some basic rules of thumb when putting your home on the market.
• Make the of ce aware of any maintenance repairs that are the Association's responsibility prior to marketing your unit. If you have questions regarding the Association's responsibili- ties, please refer to the Bylaws on the Parkfairfax website: http://www.parkfairfax.info/content/uploads/2011/05/ Parkfairfax-Bylaws1.pdf. Any maintenance repair requests must come from the unit owner not a realtor.
• Order your Resale Package by clicking the following link: http://www.parkfairfax.info/services/order-unit-resale-docu- ments/. Once the Resale Package has been ordered you will be contacted by the Covenants Director to schedule an inspection of the unit.
• Open house signage can be displayed on Saturdays and Sundays only and all signs must be removed no later than 6 p.m. on Sunday. For Sale signs can only be displayed within windows and storm doors, not attached to the building or posted on the common elements.
• Please go on Buildium at this link https://parkfairfax.man- agebuilding.com and unsubscribe/opt out to any updates.
---
Renting Your Home in Parkfairfax Check List:
The Managers Corner is led with a lot of great information. Here is a quick check off list when renting your condo.
• Make any repairs to your home before renting it out.
• Go online and download a Welcome Packet and the By-Laws for your new renters
• Instruct them to visit the Parkfairfax Main Of ce to get an access card and any keys (laundry or tennis). They must have
a copy of their lease with them.
• Once they receive their access card you have relinquishedyour rights to use you own card. You can purchase a summer pool pass for yourself and family. Please call for details.
• Ask your new tenant to sign up to Buildium so they can put in work orders and get the weekly updates at https://parkfair-
fax.managebuilding.com
• When they are moving in and if they need "no parking signs" they can request them at the main of ce. Requests need to be made at least 48 hours in advance. Parkfairfax cannot give out no parking signs for the roads, drives or Quaker Lane. You would have to contact the City of Alexandria and pay for no parking signs through them.
• A gentle reminder. All leases should be at least 12 months or longer. No month to month leases.
• If your tenant renews their lease, then please instruct them to go to the of ce to renew their access card. Alert the Parkfairfax of ce that you are moving off the prop- erty and provide an offsite address.
• If you are moving back to the property, please update your information with the of ce. Although they are renters, they must follow the by-laws of this community.